Bread for the World 2022 Annual Report
Persisting in All Seasons
Setting the Table
Bread for the World's grassroots mobilization and bipartisan advocacy in 2022 proved yet again to have a significant impact on furthering policies that can help reduce hunger in the U.S. and internationally.
With support from members like you, Bread for the World was particularly instrumental in getting the Global Malnutrition Prevention and Treatment Act (GMPTA) to pass in September 2022, which will assist millions around the world with access to nutrition. The passage of GMPTA happened because of Bread advocates and demonstrates the need for similar concerted efforts to drive legislation such as the Farm Bill in 2023 and beyond.
As we highlight the remarkable impact and legislative victories of 2022, along with our extensive rebranding and deepening partnerships, we also commit to persisting in all seasons. Though the past year brought many celebratory moments, our work to help end hunger will continue — as it has so many times before — even in seasons of serious difficulty, when results may be less abundant or tangible.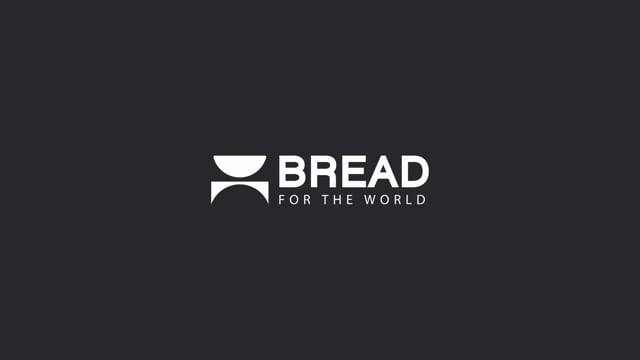 "Despite setbacks against hunger on a worldwide scale and headwinds that made any forward progress challenging, Bread for the World members made significant contributions in 2022 to the changing of laws and policies that allow hunger to persist. As I look back on the year, I am struck by the power of perseverance of Bread members and advocates." 
Rev. Eugene Cho
President & CEO, Bread for the World
PART 1
A SEASON OF REMARKABLE IMPACT
OUR IMPACT BY THE NUMBERS
Our bipartisan network includes tens of thousands of people and churches that are active in every congressional district. In 2022, we saw remarkable policy impact and legislative victories, along with high engagement on our digital channels.
$5B+
Raised for humanitarian efforts

5M
Constituent contacts with Congress

Network: 470,806
Up from 234,823 in 2021, Bread's network includes individuals, churches, congregations, parishes, and partners who are motivated to pray and act for an end to hunger.

435 Congressional Districts
Bread's network has a presence in all congressional districts.

69,479 Letters Written to Congress
GMPTA
Influencing the Passage of the Global Malnutrition Prevention and Treatment Act
Bread for the World was instrumental in getting the Global Malnutrition Prevention and Treatment Act (H.R. 4693) to pass in September 2022. This was a multiyear, multi-step process that started with a nutrition resolution and grew into working with the congressional champions to draft language in the bill, guiding it through the committee, and helping ensure its final passage. The bill will help existing U.S. global nutrition programs become even more effective through strategic vision, coordination, and accountability. It will also strengthen support for countries in their national efforts to prevent and treat child and maternal malnutrition.
A bipartisan congressional resolution recognizing the importance of U.S. leadership in alleviating maternal and child malnutrition worldwide is introduced in the House. Bread led the drafting and conceptualization of the resolution and it paved the way for the passage of the GMPTA.
The bipartisan resolution is passed by the House following passage of a similar resolution in the Senate earlier in the year. Bread for the World played a significant role in the introduction and passage of the resolutions in both chambers.
GMPTA introduced in the House by Foreign Affairs Committee Ranking Member Michael McCaul (R-TX), Chairman Gregory W. Meeks (D-NY), and Reps. Young Kim (R-CA), and Chrissy Houlahan (D-PA). The bill was passed out of the committee by a unanimous vote. Bread for the World worked with congressional sponsors to conceptualize and draft the bill.
House passes, thanks in part to thousands of Bread members contacting their congressional representatives and urging them to cosponsor and support the legislation.
Bread hosts our annual Advocacy Summit in Washington, D.C. The collective voice of members and advocates from across the country echoes through the halls of Congress, calling for policies that address hunger.
Senate passes, with Bread's advocacy, mobilization, and member efforts playing a significant role.
Bread celebrates the passage of the bipartisan GMPTA (H.R. 4693).
Congresswoman Betty McCollum (D-MN) applauds Bread for our work on the GMPTA.
Signed by President Joe Biden, sealing GMPTA as public law No: 117-214.
"This bill will impact the nutrition of tens of millions of women and young children."
Financial Overview
Bread for the World and Bread for the World Institute are powered by generous financial support from individuals, families, church bodies, and foundations all over the country. Your support keeps our work strong in pursuit of public policies to make meaningful progress toward ending hunger in the U.S. and around the globe.
The Financial Overview is based on the 2022 audited financial statements. Bread for the World and Bread for the World Institute are recognized by Charity Navigator, Guidestar, and BBB for our exceptional commitment to financial responsibility, accountability, and transparency.
Copies of the audited statements as well as the IRS 990 documents may be viewed at https://www.bread.org/reports.
Larisa Friesen Hall
Vice President for Development,
Bread for the World
Delma Plummer
Vice President for Finance and Administration,
Bread for the World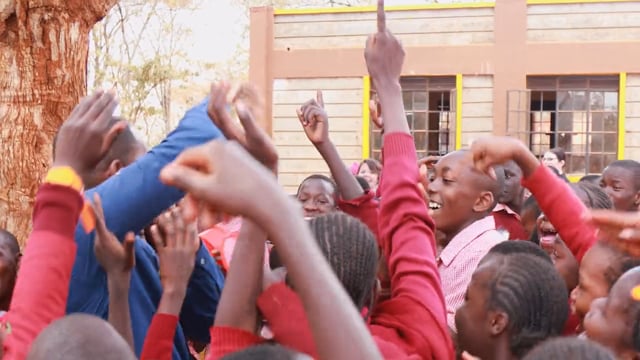 PART 2
A SEASON OF PARTNERSHIP
2022 Convocation Climate and Hunger: "A Faithful Pledge"
Bread for the World continues to amplify the needs of smallholder farmers and their essential role in food systems. In October 2022, ahead of the 27th Conference of the Parties to the United Nations Framework Convention on Climate Change (COP 27), we gathered faith leaders from around the world in Nairobi, Kenya, to commit to addressing hunger by taking action against climate change.
2022 Gala: "Our Chance for a Change"
Our 2022 gala held special significance as it was the first time in two years that we could gather in person with supporters due to the COVID-19 pandemic. Many of Bread's most dedicated partners came out to reconnect and learn about the progress being made to end hunger and the advocacy challenges that lay ahead.
2022 Advocacy Summit: "The Power of Our Voice"
In June 2022, we hosted our annual Advocacy Summit in Washington, D.C. Advocating for policies that address hunger and poverty, our collective voice was echoed through the halls of Congress.
PART 3
A SEASON OF
PERSEVERANCE
POLICY FOCUS
FOR 2023
THE FARM BILL
What Is the Farm Bill?
Farm Bill refers to legislation that impacts many parts of the U.S. food system. Nearly three-fourths of the bill's funding goes to nutrition programs, particularly the Supplemental Nutrition Assistance Program (SNAP). In 2021, SNAP helped more than 40 million Americans put food on the table. Bread for the World is calling on Congress to reauthorize and expand the Farm Bill this year.
How Bread Is Advocating
In 2022, we held 29 regional Farm Bill listening sessions with 730 grassroots advocates and over 100 meetings with farmers, local food system leaders, members of Historically Black Colleges and Universities, and U.S. Department of Agriculture officials. This effort culminated with our Dec. 6, 2022, Farm Bill launch event, where more than 900 interested advocates made commitments for action in 2023.
Your Support Matters
We stand alongside our partners in seeking to:
foster equity by expanding access to SNAP among
marginalized populations;
improve nutrition in the U.S. by increasing access to
healthy food; and
address the threats to food security posed by climate
change.
With your support, we can continue to make an impact in 2023 and beyond. Our work remains dedicated to the estimated 828 million people around the world who are experiencing hunger, in hopes that one day soon, they will no longer worry about where their next meal will come from.
CONCLUSION
OUR 2023 VISION
"At Bread for the World, we know that change takes time. Recognizing this, we are committed to persisting in all seasons — seasons of victory and tangible results, as well as times of tremendous difficulty and less obvious impact. As we celebrate the past year's legislative victories, we build upon those achievements by staying grounded in the grassroots advocacy work that can be slow and arduous while deepening our mission to help end hunger for all.
Regardless of the circumstances, and whether progress is witnessed immediately or not, we will continue to walk in faith and stand on the fact that hunger is solvable. Not only do we know this to be true but we're unshakable and firm in pursuing a world that's free of hunger."
Heather Taylor
Managing Director,
Bread for the World
"He has told you, O mortal, what is good; and what does the Lord require of you but to do justice, and to love kindness, and to walk humbly with your God." (Micah 6:8 NRSV)